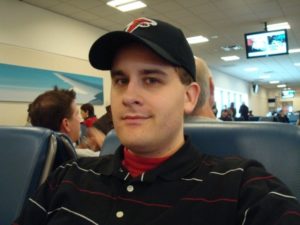 Christopher Milford, known as "Iceman" to many of our listeners, is a native of Hart County, and has been with WKLY since 2000. He presently serves as the host of our Mid-Day Gospel and Suppertime Gospel programs, and is often a co-host on Sports Rap.
Christopher is an active member of Cornerstone Baptist Church in Hartwell, and enjoys reading, cooking, movies, hockey, arena football, church activities, and American history. He is an avid fan of all University of Georgia athletics, as well as the Atlanta Falcons, Braves and San Antonio Spurs.
His on-air nickname Iceman was given to him by morning host Mike Atkins, due to Christopher's longtime following of NHL hockey.